From the links below, you can download, play, or view the source online for Sand-dancer, the example game, as it appears at the end of each chapter from 3 through 11, as well as the final version. If you'd like to start fresh on a certain chapter, you should visit the page for the previous chapter number, to be in sync with the first page of the new chapter.
(You can generate websites like these for your own Inform projects by simply including a line like "Release along with a website and the source text." See "Chapter 11: Releasing" in the book for more information.)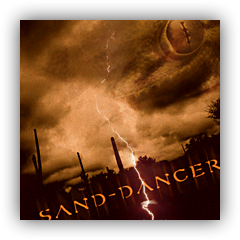 ---
Here are some supplemental downloads related to Sand-dancer.
If you have problems getting Sand-dancer to compile, consult the list below.